Gyotaku - Nature Printing by Jane Evans, Anglesey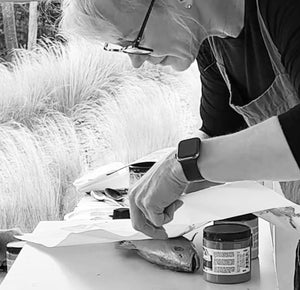 I think you begin to understand what others appreciate about the work that you make.  For me, that was a real confidence booster and last year that set me off an a more determined path to make work with more purpose. 
---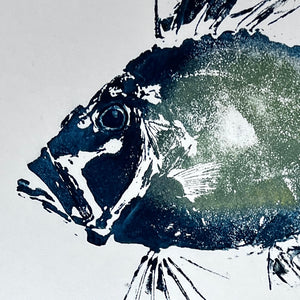 Some observations on printing a John Dory for the first time.
---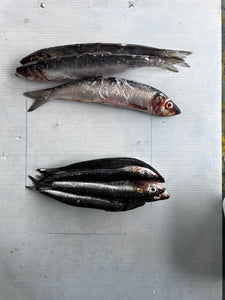 So it's just over 3 weeks now until the Anglesey open studios.  With more than 50 Anglesey Artists taking part all over the Island from Holyhead to Beaumaris, Llangoed to Menai Bridge, artists and makers will be taking part. For me, this is my second open studio and I'm really looking forward to doing it a again although I'm slightly nervous as I do feel a little under prepared.  About a year ago, I agreed to put up a small exhibition at Oriel Ynys Môn which will take pretty much all the work I have hanging in my studio...
---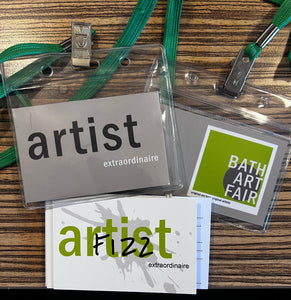 When I booked to do Bath Art Fair last year, it was under the assumption I'd be able to drag my best friend along as long as we spent an evening in Bristol to visit her son who is studying fine art at Bristol Uni.  The trouble with arrangements made way in advance is that often things change and best laid plans.... So on Thursday last week I found myself loading up the car and heading out to Bath by myself.  It was definitely getting out of my comfort zone.  The driving I didn't really mind too much.  The only...
---
• anglesey • Anglesey Artist • artist • Artist Studio • gyotaku • gyotaku artist • gyotaku by jane evans • gyotaku print • gyotaku printing • jane evans • japanese • japanese printing • lobster • lobster love • menai bridge • menai strait • nature printing • printing • printing from nature • small business • studio • wet mounting • ynys môn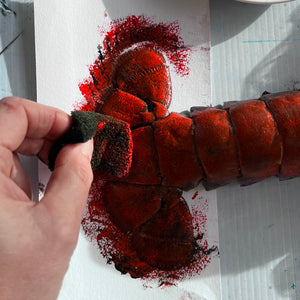 Quick catch up on what's been happening this week.