Gyotaku - Nature Printing by Jane Evans, Anglesey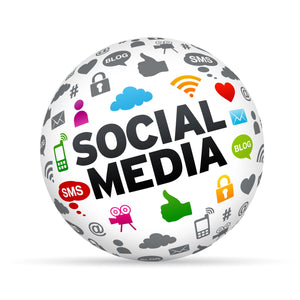 Social media for the over 50's!
---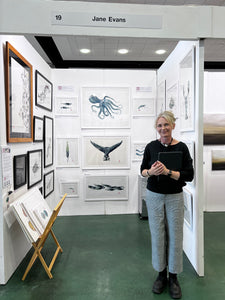 Some of my thoughts on attending art fairs.
---
Can you believe it's coming towards the end of September already?  It feels like it's just arrived suddenly and I'm not sure I'm ready for switching the lights on in the evening and turning up the heating.  I guess there will be some advantages.  My studio has been so hot this year it's made finishing off the work really tricky as the work has been drying so quickly it's ended up peeling off the drying boards too soon.  I'm just back from London.  I had an overnight stay as I was selected for the Royal Society of Marine Artists for...
---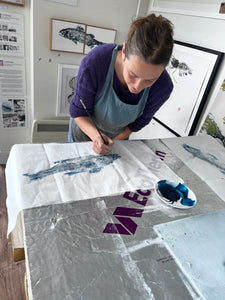 My first workshops at home in my garden studio.
---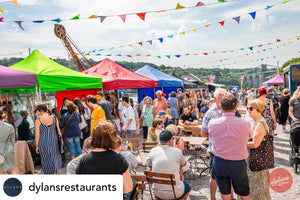 Last weekend was a very busy one!  Here in Menai Bridge on the Island of Anglesey, Dylan's organised a Seafood Discovery Day on the Princes Pier right on the water front.  It was my first outdoor event, thankfully the weather was kind, although in the build up it was forecast to be thunder and lightning all day.  Thankfully that thunder didn't start until after the event was over! Originally I'd planned on giving people the opportunity to print off a flat fish.  Flat fish are less challenging to print from as they are obviously not as three dimensional.  I'd given...